Dr. Zhivegas at the Biergarten!

Sunday, October 1st

1-3pm

Movie Starts At 7:30pm

GENERAL ADMISSION: $10

|

VIP TICKETS: $45

|

UNDER 21: $5

September 8th – Top Gun Maverick
September 15th – Mean Girls
September 29th – National Lampoon's Christmas Vacation

Buy Tickets
The Biergarten
A unique St. Louis dining experience, created as an ode to the rich history and brew portfolio found only within Anheuser-Busch.
Closure Dates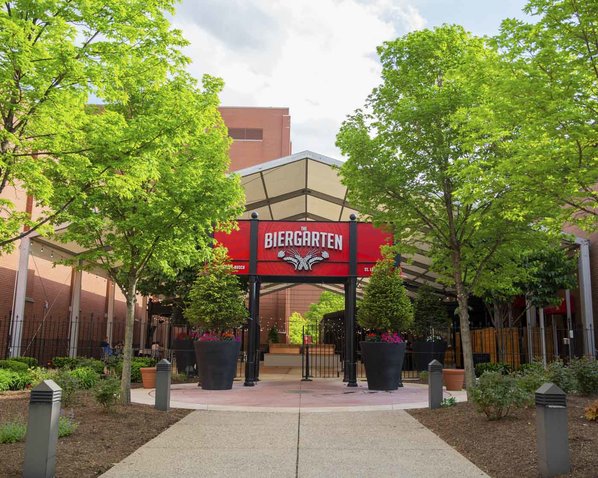 Enjoy happy hour specials ALL DAY long EVERY Thursday at the Biergarten! $2 Bud Lights and $6 snacks
Dr. zhivegas performs at biergarten!
sunday, ocotber 1st || 1pm-3pm
Come see Dr. Zhivegas perform live at the St. Louis Biergarten!
RSVP for FREE
Come cheer on your favorite NFL team at the Biergarten!
MOVIE NIGHTS AT THE BIERGARTEN
National Lapoon's Christmas Vacation - September 29th
VIP and General Admission Tickets available
Book a movie
St. Louis Closure Dates
October 5th
The Biergarten will be closed | Last tour goes out at 1:45 | Gift shop open