Clydesdales
Stay up-to-date with the World-Renowned Budweiser Clydesdales and learn more about Warm Springs Ranch: the official breeding facility for the Budweiser Clydesdales.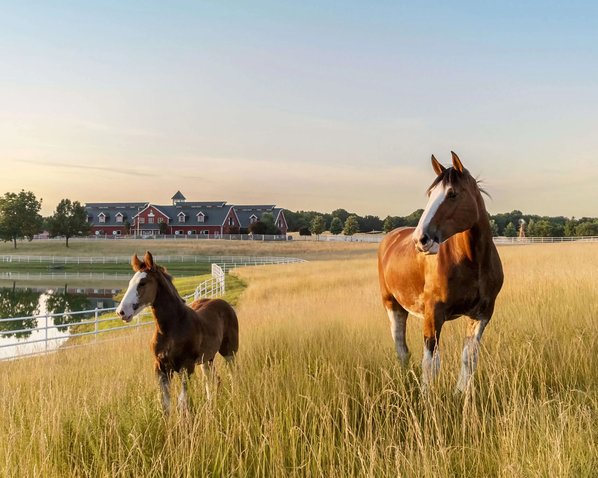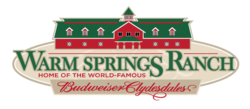 Warm Springs Ranch
Warm Springs Ranch is the official breeding facility of the Budweiser Clydesdales. Resting on 300-plus acres of rolling hills in the heart of Missouri, our state-of-the-art establishment will take your breath away.
Built in 2008, the property features a mare/stallion and foaling barn, veterinary lab, and 10 pastures: each with a customized walk-in shelter. Warm Springs Ranch is home to more than 70 Clydesdales ranging from foals to stallions.
Book a tour to see the Budweiser Clydesdales up close and personal!
Clydesdales
From the Prohibition era to Super Bowl commercials, there is perhaps nothing more iconic in Budweiser's storied history than its team of Clydesdale horses. More than just a mascot, the Clydesdales have been an integral part of Anheuser-Busch for more than 80 years.
Learn More
Hitch Schedule